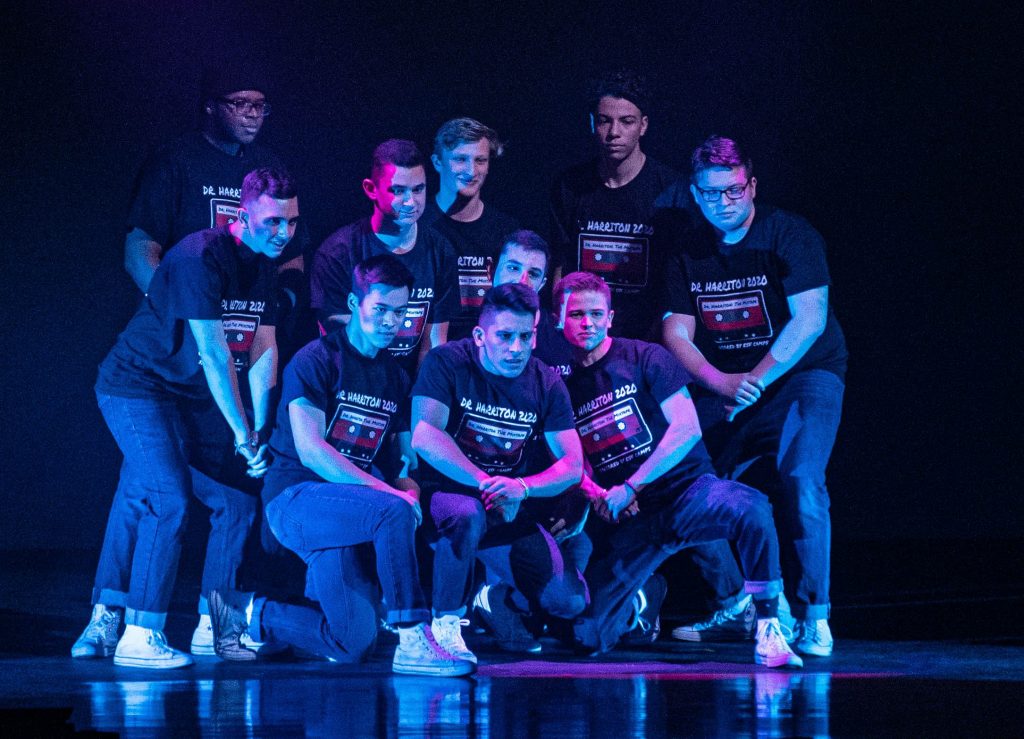 On Friday, February 28th, Harriton Student Council premiered their 13th annual Dr. Harriton, a charity talent show. Dr. Harriton raised over $60,000 ($60,378.12, to be exact) for the Lower Merion Township Scholarship Fund and the Dream Camp Foundation, both of which support local education. This whopping fundraising total shattered last year's record by more than $25,000. The show featured ten student contestants who performed dances, talents, and other exciting entertainments in hopes of being crowned as the next Dr. Harriton.
This year's contestants were seniors Blake Garber, Jay Ramaswamy, Aidan Gallary, Keith Scutchings, Mikkel Andersen, Austin Sellhorn, Max Mossaidis, Rowan Teran, and juniors Mikey Kotler and Andy Wu. This year's theme was "Dr. Harriton: The Mixtape," where each contestant represented a different musical genre as they competed through talents, videos, a partner dance, a post-intermission dance, soul train, a pick-up lines and Q&A portion, and more.
After the five faculty members who served as the judges finalized their scores, the crowd erupted in applause as Mikkel Andersen, who performed comedy, won third place, Jay Ramaswamy, who played the violin, won second place, and Andy Wu, who played piano through an interactive Kahoot game, took home the first place crown as the next Dr. Harriton.
As always, Dr. Harriton was completely student run. Special thanks to Graham Branscom, the Student Council President, and Sam Catania, the Vice President, who served as the hosts for the evening; Ellie Ferenchick, Taylor Shinal, and Charisma Hasan, the other Student Council Officers who led the organization of the event; Madison Wolfgang, the Executive Director of Dr. Harriton; Max Harris and Simone Donoho, the Audio-Visual Directors; the Student Council Staff Sponsor, Mr. Joseph DiPaul; Adam Gilbert, the Technology Director and Webmater; and the numerous other students who helped with the show's production and planning.
To view photos and videos from the night of, please click here!